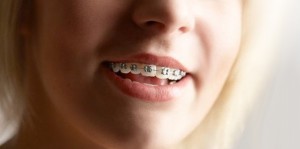 There are various reasons why moms choose Honig Orthodontics!
Convenient Office Locations
One of which, is the option of seeking orthodontic treatment in two convenient office locations. Honig Orthodontics provides personalized orthodontic care using traditional braces, clear braces and Invisalign for children, teens, and adults in the Newark and Middletown, DE communities.
Positive Experiences
Our team works together to create a positive experience for our patients and their families. Dr. Honig and his team are uniquely qualified to care for patients and smiles of all ages! Fun and lighthearted, warm and inviting, our practice offers the perfect environment for patients to relax, and enjoy their orthodontic treatment. Our goal is to ensure a pleasant experience for everyone
Advanced Treatment Techniques
Our practice utilizes the most advanced diagnostic and treatment techniques available today. Honig Orthodontics offers patients a variety of treatments including invisible braces and Invisalign: the "Clear" alternative to braces. Dr. Honig works with you to decide on which appliance is compatible with your everyday needs, and works for you and your child!
Easy Financing
Dr. Honig has been treating families in Newark, Middletown and the surrounding communities for many years.  As a father himself, Dr. Honig has a special interest in providing affordable orthodontic care for families.
As a courtesy to patient families, Dr. Honig offers a variety of payment options to meet their needs, including:
•Full-payment discount
•No-interest financing with a low down payment and low monthly payments to those who qualify
•Multi-family member discount
Your treatment fee includes:
•Records and X-rays
•All appliances
•All orthodontic visits including emergencies
•Two sets of retainers
•Follow-up retention visits for one year
We will review all the financial plans during your initial complementary consultation. It is our goal to provide the highest quality of treatment that is affordable to you.
When you're ready to take the next step toward orthodontic treatment, please contact our office for your complimentary orthodontic consultation and get ready to start smiling! Call us at (302)737-6333 (Newark location) or (302)696-4020 (Middletown location).