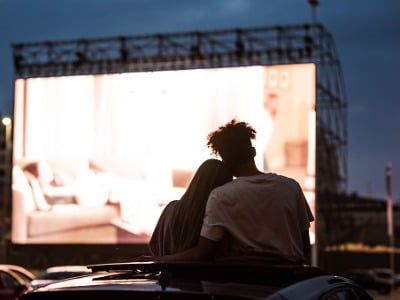 You have enough to worry about when getting ready to go on a date, don't let your braces add to your worries! While date night can be a nerve-wracking experience, above all else, it should be fun! Fortunately, your braces don't have to be a source of worry. With a few simple tips you can flash your beautiful smile at your date as many times as you want to without being worried about leftovers being hidden in your brackets. Read on for some advice from Dr. Gordon C. Honig at Gordon C. Honig DMD.
At a Nice Restaurant – Stick to Soft Foods
While mood lighting can help hide a lot of things, it can't get rid of food in your teeth. So that you can smile with confidence all night long, stick to soft foods. Pasta, mashed potatoes, soups, and other softer options are easy to eat, without little bits that stick around in wires and brackets. Any crunchy fruits or veggies could prove difficult as well. Let's just say corn should be a "no-go" whether you have braces or not! Also, any chewy bread or pizza should be cut up into small pieces before consuming.