The Dentist Behind All the Commitments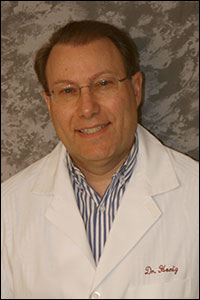 Dr. Honig is not your average Newark orthodontist. In fact, "Delaware Today" ranks him as the top orthodontist in the Newark area. There is good reason.
He is board-certified by the eminent American Board of Orthodontics, and is one of only a few orthodontists in Delaware who are board-certified.
Dr. Honig received his dental (DMD) degree and orthodontic specialty training from prestigious Boston University. All in all, he has been practicing for over two decades.
He was awarded a US patent in orthodontics and lectured extensively to numerous dental groups on a revolutionary orthodontic technique that he himself developed.
Dr. Honig believes in giving you and your child an exceptional orthodontic experience. That's why he always personally meets with every patient to discuss their concerns and to explain treatment options to them in careful detail before proceeding with any orthodontic work.
He takes his time with each patient and is very meticulous in his work. More importantly, he is a very conservative orthodontist who only recommends braces when he believes they are truly needed.
Dr. Honig has built his reputation by delivering uncompromising orthodontic care with an emphasis on patient comfort and convenience. You and your family can trust him with the care of your smile. Dr. Honig is dedicated to providing unparalleled orthodontic care. He values your patronage and he is committed to giving you the very best orthodontics has to offer. Small wonder that 75% of Dr. Honig's patients come from referrals from other dentists.